Sat Nam Yoga Center
Yoga with Sat Nam - Yoga, Massage, Kirtan, & Fun...


News:
Join
Zoom
classes with Sat Nam now! Send your email address to
khalsasat@outlook.com
to get on the Zoom class list!
Indira "Sat Nam" Khalsa has been teaching kundalini yoga since 1989. She was certified to teach personally by the Master of Kundalini Yoga,Yogi Bhajan, whom she studied with for over twenty years.
Sat Nam holds a Master's degree from Western New Mexico University in Psychology and Social Work, and a Bachelor's degree in Addiction and Substance Abuse Counseling. She strives to bring a fresh approach to yoga and the yoga lifestyle and culture. Sat Nam is dedicated to the promotion of kundalini yoga and healthy lifestyles. She has taught workshops on stress management, anger and emotional release, and on sacred sexuality.
The Sat Nam Yoga Center provides access to kundalini yoga in Taos and northern New Mexico, and is committed to educating the community on techniques that bring healing to their lives and the lives of others. Also offering classes in yoga for the relief of addiction. Sat Nam Yoga Center will also be offering two Indian dance classes...Bhangra and Barat Natam.
Email Sat Nam at
khalsasat@outlook.com
for more info!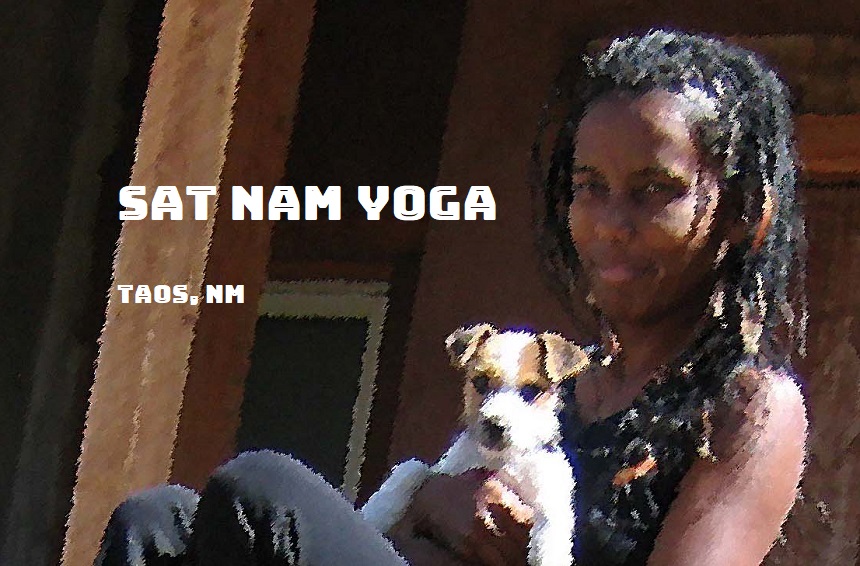 Sat Nam Yoga Center Copyright (c) 2023 All rights reserved.
Welcome, visitor from 44.212.94.18 at 11/30/2023 5:22:04 PM MST